This tangy Blood Orange Cilantro Vinaigrette is delicious on many salads, but especially drizzled over my Grilled Salmon Salad with the Avocado Corn Salsa. Blood oranges have more intense flavor than regular oranges, but if you cannot find them, use tangerines. The cilantro and jalapeno gives it a nice kick, and the honey adds just the right touch of sweet. This is one of my husband's favorite dressings!
Blood Orange Cilantro Vinaigrette
1/4 c. Fresh Cilantro leaves, washed

2 cloves Garlic, peeled and chopped
1 Jalapeno pepper, coarsely chopped
1/3 c. fresh Blood Orange juice*
1/2 c. Honey
1 Tbsp. Balsamic Vinegar
1 tsp. Cumin
1/2 c. Olive oil
1/4 tsp. coarse Black pepper
Place all ingredients except the olive oil in a food processor, using the course blade. Pulse for several seconds, until the cilantro and jalapeno are chopped fine.
Add the olive oil and pulse for 2-3 seconds more. Place in a jar and set aside to use within 30 minutes, otherwise refrigerate. This dressing tastes even better as the flavors blend, but allow it to sit out for 30 minutes when you remove it from the refrigerator.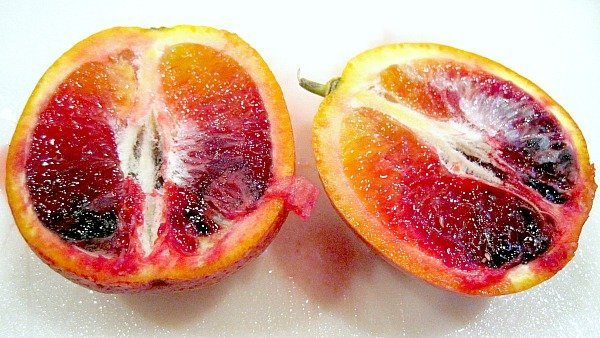 *You can find blood oranges in better grocery stores and gourmet shops.