Do you have company coming for Easter? These Easter Brunch Ideas will take your brunch from breakfast to elegant get-together, helping your guests to feel comfortable and pampered.
Easter Brunch Ideas
A refreshing twist on the ordinary mimosa.
Scrumptious Monkey Bread French Toast
Make the night before, then pop in the oven to finish cooking right before brunch.
An Italian version of the traditional Eggs Benedict. Add a sprinkle of Parmesan cheese to finish.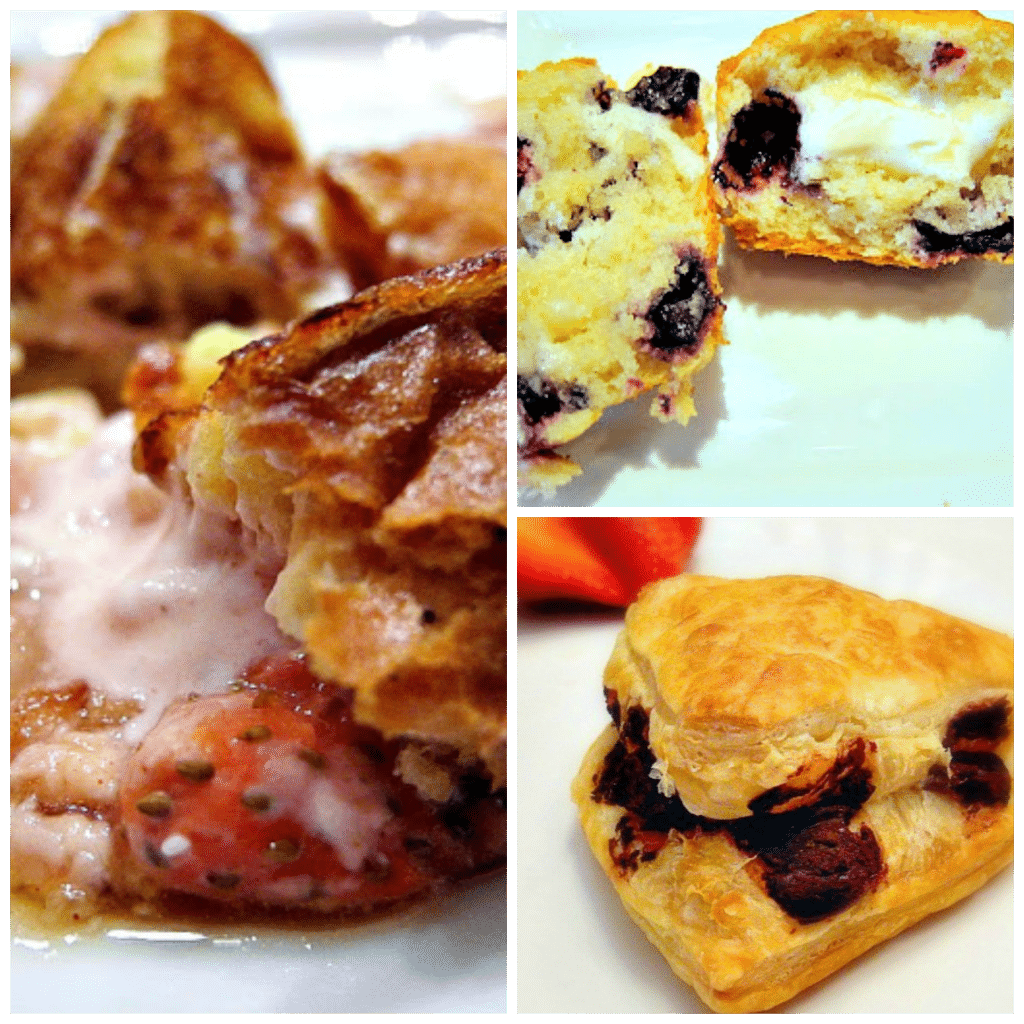 4. Blueberry Buttermilk Muffins
These moist and flavorful muffins are melt in your mouth. Make ahead of time and re-heat right before serving.
5. Chocolate Strawberry Croissant Hearts
For an Easter touch, use bunny or flower cookie cutters instead of a heart shape.
This dish will have your company coming back for seconds! Serve with strawberry syrup for added flavor!
Coffee and Marscapone cheese icing on top of this cinnamon roll? Yes, please!
8. Three-Cheese Balsamic Scalloped Potatoes
Perfect if you are serving ham or lamb with your brunch, these tangy potatoes are perfect for Easter.
If you are looking for a unique centerpiece for your Easter table, this flower arrangement can be prepared the night before. If the tulips droop, just add a little 7-Up or Sprite to the water