I have been making this Ginger Snap Coconut Cream Pie for years, adapting it from a recipe on a Jello pudding mix box. The great thing about this recipe is that you do not have to slave all day in the kitchen, it is super quick and easy. This is my dad's favorite pie, and it will probably be yours too!
(Adapted recipe from Jello Pudding)
Ginger Snap Coconut Cream Pie
1 1/2 c. Crushed Ginger Snap Crumbs
2 Tbsp. Shredded Coconut
1/3 c. Sugar
5 Tbsp. Melted Butter
1 3.4 oz Box Coconut Cream Instant Pudding Mix (I use Jello brand)
1 3.4 oz Box Vanilla Instant Pudding Mix (Jello brand)
1 1/2 c. Milk
2 c. Cool Whip, thawed
1 c. Shredded Coconut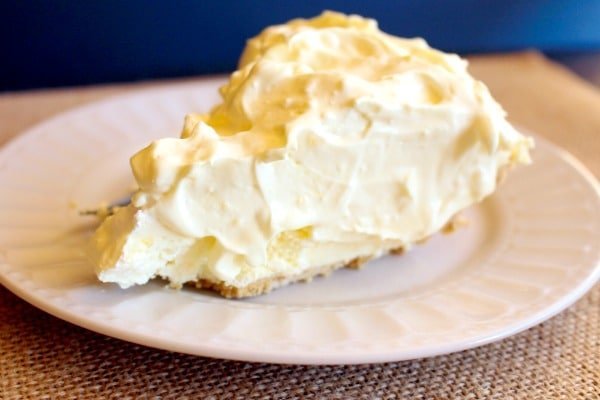 Preheat the oven to 350 degrees. Mix the ginger snap crumbs, coconut, sugar, and butter together and press into a pie pan. Bake in the oven about five minutes. Mix the coconut cream and vanilla pudding together in a bowl. Add the milk and blend with a mixer for about 2 minutes. Mix in the Cool Whip and crushed pineapple. Spread the coconut on a cookie sheet and place in the oven for 2-4 minutes to toast. Be careful to watch the coconut, as it can burn quickly. When the coconut is lightly toasted, remove from the oven, and cool for about five minutes. Mix in all but 1 Tbsp of the coconut into the pudding mix and blend well. Scoop the pudding mixture into the baked pie crust. Sprinkle the remaining coconut over the top of the pie. Chill in the refrigerator for 45 minutes before serving. For added zip, make a ginger snap crust instead of the graham cracker crust.