(This post was sponsored by Libbey as part of an Influencer Activation for Influence Central. I received complimentary products to facilitate my review.)
I am usually pretty casual when it comes to entertaining at home, but when we have a special occasion, I like to go all out with the fancy linens, good china, and sparkling stemware, to show our guests how much we care. We are celebrating Christmas eve with a few close friends this year, and will introduce our traditional Polish Christmas eve dinner tradition to them. For such a special occasion, I want everything to be perfect–the food, the table, and the cocktails. I created a festive new cocktail for our Christmas eve dinner, the Snowball Champagne cocktail, which I am showcasing in my gorgeous new Libbey Perfect Signature Auden balloon wine glasses. The white and gold in the cocktails will go perfectly with my holiday tableware, and Libbey glassware is so pretty for holiday entertaining.
Libbey Perfect Signature Collection
Let's talk about those balloon wine glasses a little bit more, and then I will share my Snowball Champagne cocktail, okay? My new balloon glasses are part of the Libbey Perfect Signature collection of stemware. Balloon glasses are perfect for red wine, allowing the reds to breathe better than it would in a smaller white wine glass. I know what you are thinking…why is she serving champagne in red wine balloon glasses? Did you see the photo above? While a flute is the ideal glass for champagne, the snow balls in my cocktail are round(ish) and my balloon glasses are round, so visually they go together perfect. I guarantee your champagne will be fine in this glass because the sugar in the cotton candy creates lots of bubbles.
The Libbey Perfect Signature collection includes red and white wine glasses, champagne glasses, and cocktail glassware. You can stock your entire bar with Libbey stemware, and it is pretty and practical. Each glass is made with a ClearFire technology, making them strong and durable, yet pretty enough to use for our fancy Christmas eve table or for an every day sip of wine after a busy day. Libbey is one of the top glassware manufacturers in the Americas, one of the top tableware suppliers in the world, and every piece of gorgeous stemware is made here in the United States, so you know you are getting quality stemware.
Bed Bath & Beyond 30% Discount
The Perfect Signature collection is available online at BedBathandBeyond.com and at select Bed, Bath, & Beyond locations, and right now you can take advantage of a 30% discount on Libbey products at Bed, Bath, & Beyond. This discount is good until January 30, 2016! To take advantage of this discount, do the following:
Go to your local Bed Bath & Beyond and purchase any glassware set from the Libbey Perfect Signature collection.
Take a photo using your new Perfect Signature glassware and share it to Instagram, Facebook, or Twitter by December 15th, using the hashtag #CelebrateThis and tagging @LibbeyInc (Twitter and Instagram) or @Libbey (Facebook)
When your 30% discount arrives, you can use it for future purchases at Libbey.com
Snowball Champagne Cocktail
For this cocktail, you need white cotton candy. I was able to find white cotton candy at my local grocery store, but you should be able to find cotton candy online if you cannot find it local.
Approximately 1/4 c. of Cotton Candy per glass
Brut Champagne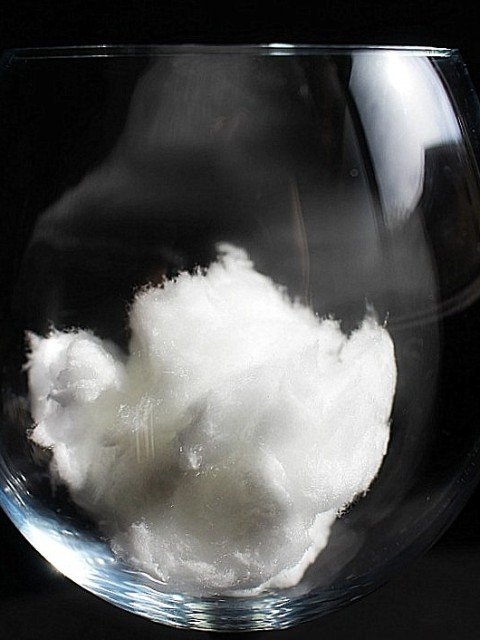 Carefully take a small portion of cotton candy out of the container and loosely roll it into a ball, but do not handle the cotton candy too much or else it will melt in your hands. I grabbed a bunch, pushed it together slightly, and placed it in the glass. Fill the glasses with the cotton candy in advance, and they will great a beautiful snowball centerpiece on your bar, waiting to be filled with champagne.
Just before serving, pour champagne in the glass to cover the cotton candy. The cotton candy will melt into the champagne, creating a slightly sweet, bubbly treat!
For more information about the Libbey Perfect Signature collection, please visit the Libbey Perfect Signature website. To find the Perfect Signature collection near you, please visit the Bed Bath & Beyond store locator.