Who loves cranberries?  I do!  Cranberries are sweet and tangy little pops of joy in every mouthful!  Are you looking for a few recipes with cranberry to jazz up your Thanksgiving?  These ten cranberry recipes for Thanksgiving will be the highlight of your table, with guests coming back for seconds and thirds!
Ten Cranberry Recipes for Thanksgiving
Main Dish
 Roast Turkey with Bourbon Cranberry Glaze
The bourbon cranberry glaze on this turkey is tangy sweet.
Grilled Thanksgiving Turkey Meatloaf
This one-dish turkey dinner is made on the grill, and has all the fixings right in it!
Side Dish
Cranberry Apricot Crock Pot Stuffing
Cranberries and apricots add the right amount of sweetness to this zesty stuffing.

Vegetarian Pear-Cranberry Wild Rice Stuffed Acorn Squash
This acorn squash makes a great option for any vegetarians at your Thanksgiving table.
Brandied Cranberry Sauce
Chunky cranberry sauce with a kick of brandy!
 
Cranberry Vanilla Chia Jam
This Jam is delicious on bread and rolls!
Sweet Treats
 Cranberry Apple Strudel
This strudel makes a great breakfast or dessert.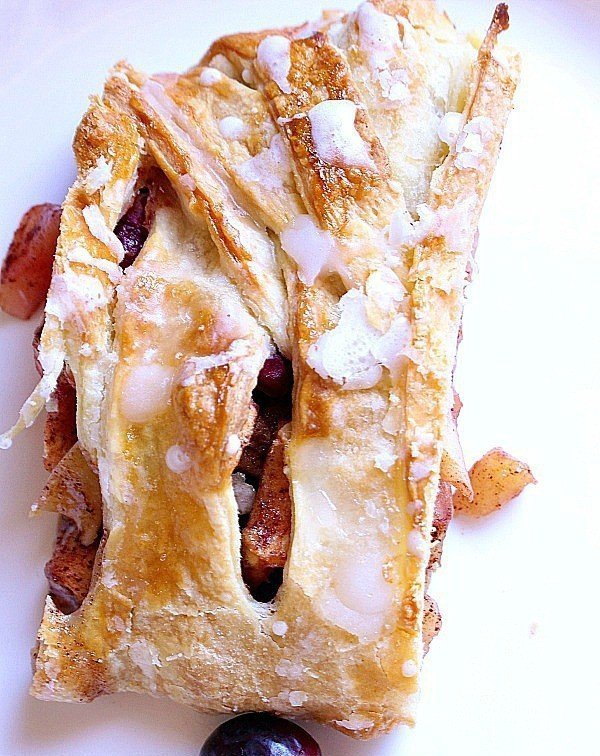 Crock Pot Cranberry Orange Rice Pudding
Creamy rice pudding with the sweet-tart flavors of cranberry and orange.
Gluten Free Apple-Cranberry Crisp
Have a few GF diners at your table?  This crisp will make them very happy!
Cranberry Pear Clafoutis
This clafoutis is a little different from your usual Thanksgiving dessert–a little sweet, a little tart, and extra creamy!