I always mix up a few different cocktails for our annual Halloween party, but the Poisoned Apple cocktail I created remains a Halloween favorite. Fresh apple juice is blended with pomegranate juice, and orange and vanilla rums for a tangy, refreshing taste, and the Pop Rock rim adds a shocking bite. As one of my guests confessed, the Poisoned Apple cocktail is so delicious, it was dangerous!" I have to agree, the cocktail is wickedly exquisite, refreshing and smooth. Mix up a batch of the Poisoned Apple cocktail for your next Halloween party, just be careful you don't take too big a bite!
The Poisoned Apple
1 (64 oz) container of Apple Juice (Don't use apple cider, you want it to be clear, not clouded)
1 c. (16 oz) Orange Flavored Rum
1 c. Vanilla Flavored Rum
3 Tbsp. Pomegranate Juice
2-3 Packages of Pop Rocks Candy
2-3 Wedges of Lemon
(By the pitcher)
Fill a large pitcher with ice. Mix the apple juice, orange rum, and vanilla rum together in the pitcher. Open the Pop Rocks package and pour onto a small plate. Wipe the rim of each cocktail glass with the lemon wedge, then dip into the plate of Pop Rocks, to coat the rim. Carefully pour some of the cocktail into each glass and serve immediately.
For an extra eerie look, throw a chunk of dry ice in the pitcher, and watch it mist up (make sure you use an insulated pitcher if using dry ice). For another apple cocktail idea, try out my Cranberry Apple Cider mimosas!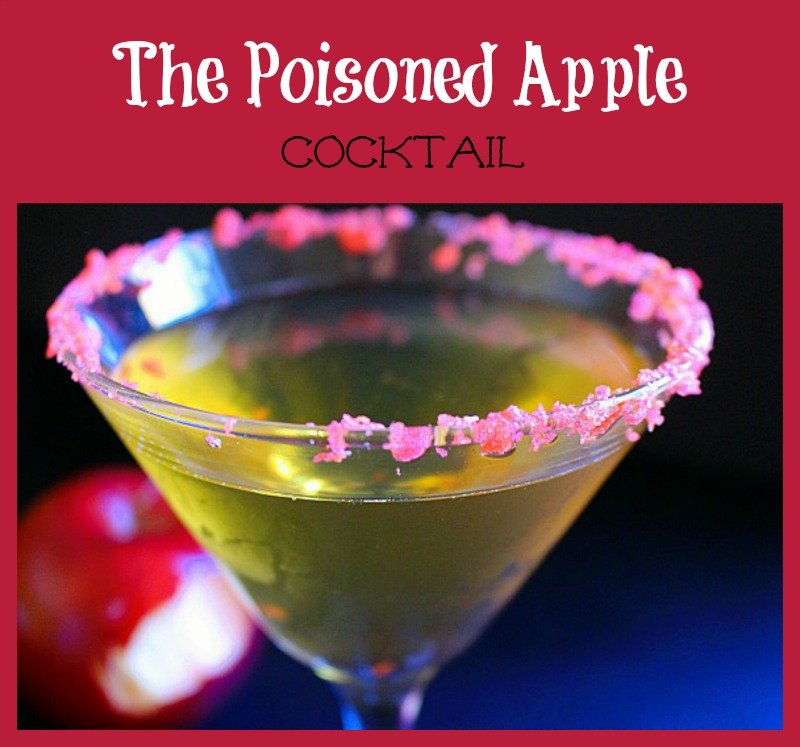 Save